Jewish Educational Extravaganza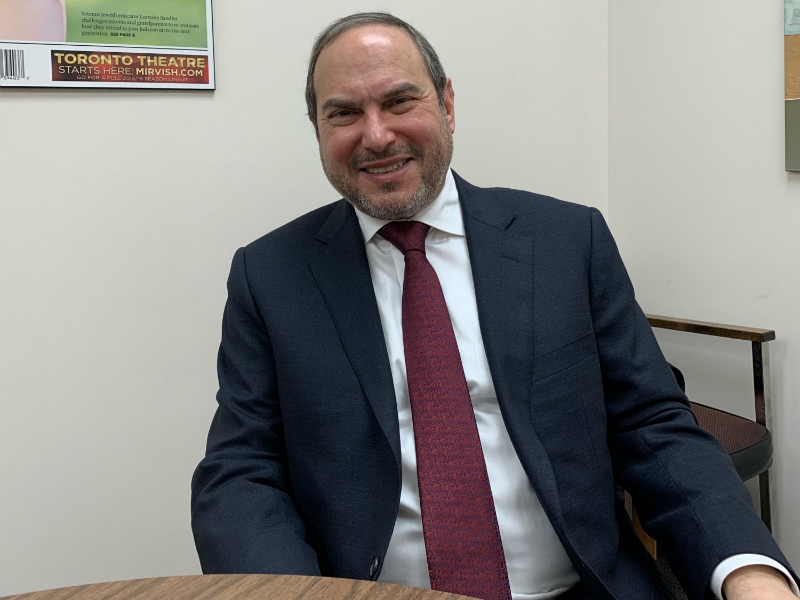 Rabbi Ahron Hoch

Rabbi Ahron Hoch was one of the founders of Aish HaTorah in Toronto in 1981 and is Rabbi Emeritus of The Village Shul. He currently lives in Lakewood and travels to cities throughout the United States and Canada to engage and help adults and teenagers in learning how to live life to the fullest.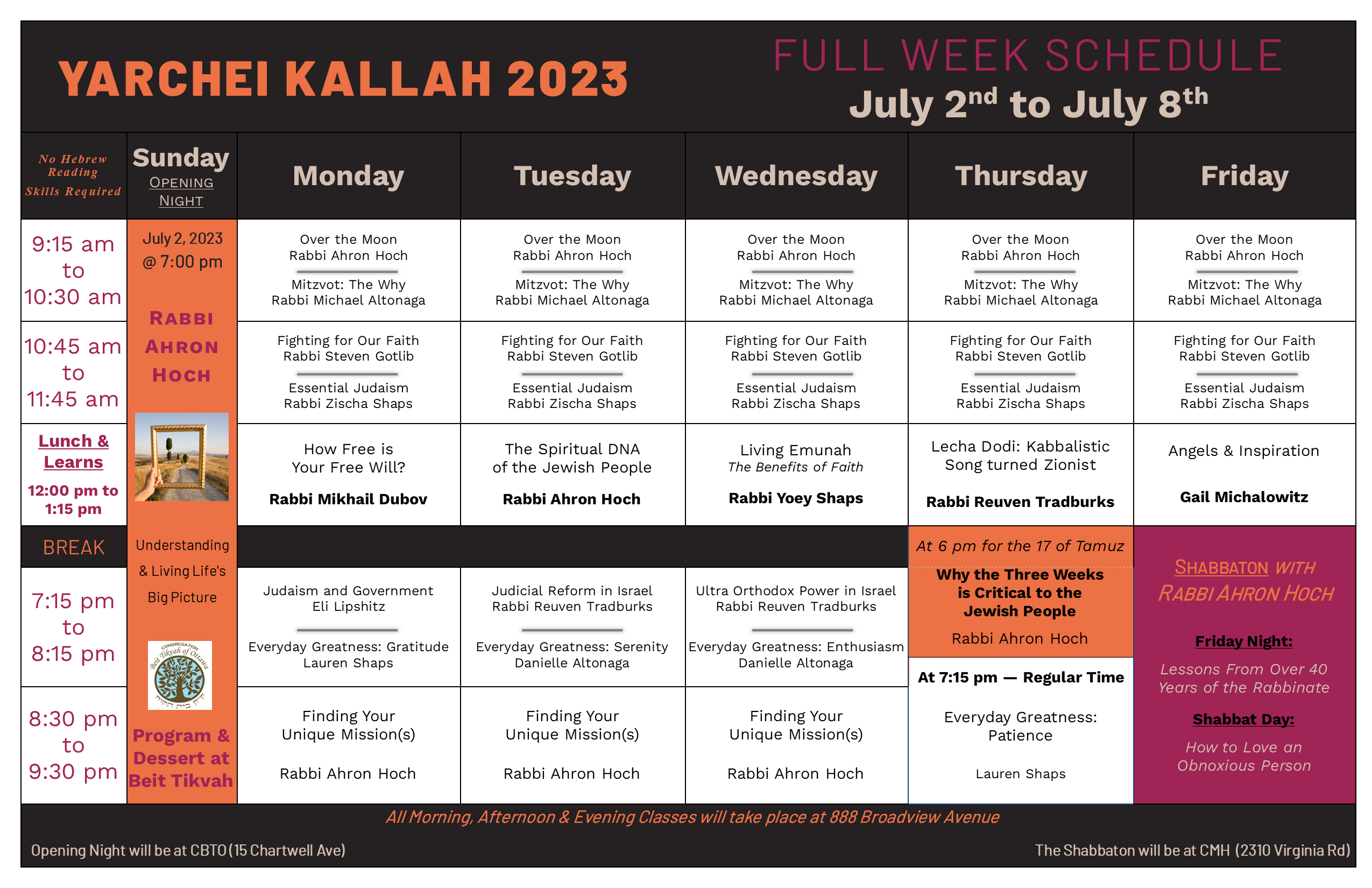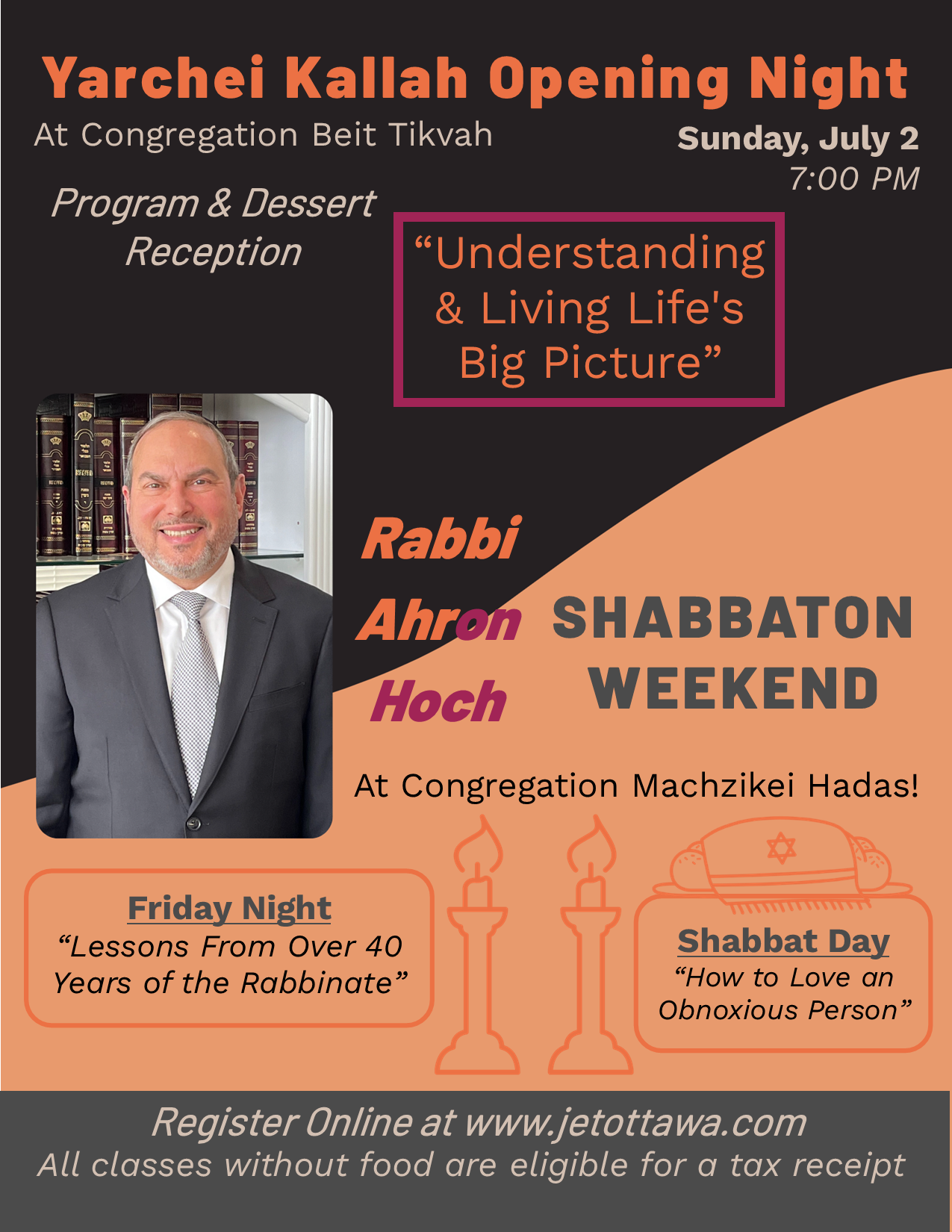 Photos from previous Yarchei Kallahs

The JET Yarchei Kallah is modeled after the description of the Yarchei Kallah in the Talmud.  In the two months of the year (Elul and Adar) when agricultural activity was less demanding, Jews would take the opportunity to return to the study halls to reinvigorate their Torah knowledge, thus strengthening their ties to Judaism.   The word Kallah means assembly; Yarchei means month; hence the term refers to those months where they would assemble to study Torah.
This very special week-long study program provides an opportunity for anything from a small taste of Torah to a weeklong exploration of a topic in greater depth.  Women and men of all ages and from different walks of life come together to attend a class, lunch & learn, a series of classes, and/or the culminating Shabbaton. Stay tuned for more info regarding this year's program.