Burt Gorenstein Wisdom Through Talmund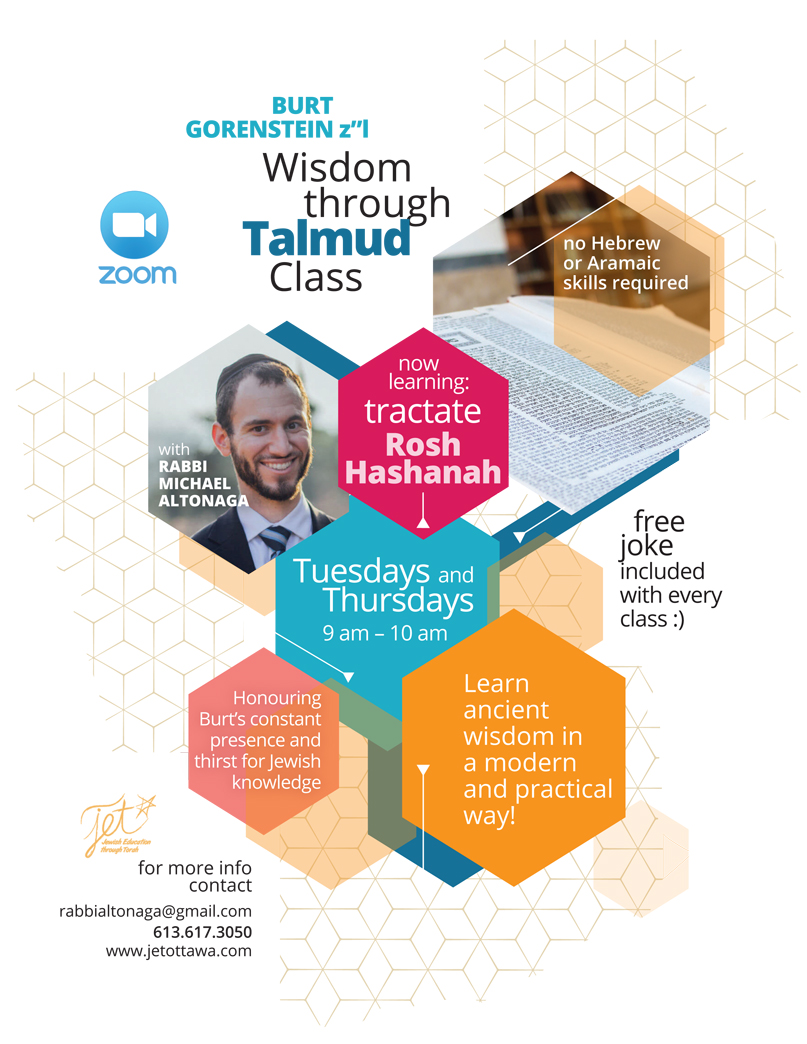 All of our Jewish traditions and philosophies can be traced through the Talmud.  Now you can access the timeless discussions of our Sages in a relatable and engaging way as Rabbi Altonaga illustrates and explains for both visual and auditory learners.
We are currently learning Tractate Rosh Hashanah and delving into topics like how the Jewish calendar system works and the mitzvah of shofar.
This class is dedicated to Burt Gorenstein of blessed memory.
Come with your wits about you, and your questions ready to go!
When: Tuesdays and Thursdays, 9:00 – 10:00 am
On Zoom: https://zoom.us/my/altonaga
No charge. Donations always welcome.
For more info email Rabbi A. at RabbiAltonaga@gmail.com